Hi everyone,
The past week has been very busy, even though I was off from work. I've been busy with all kinds off stuff and the time went by way too fast. It wasn't the best time for a vacation at home, because they're busy renovating my building, and making lots of noise doing that. Anyway, back to the card I've made.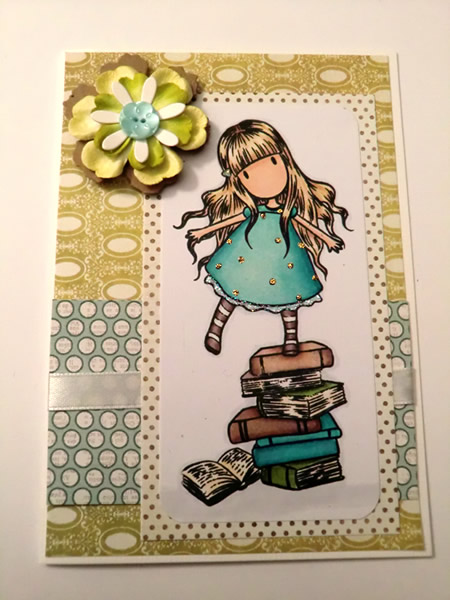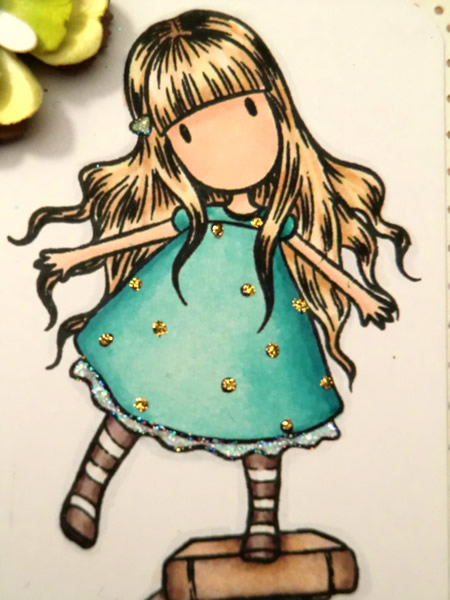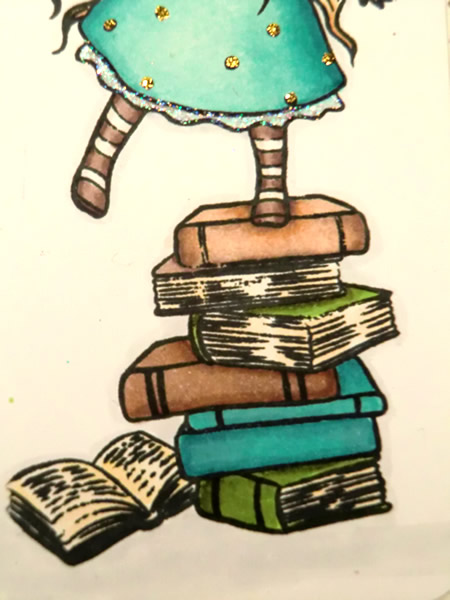 With this card I participate with
Simon Says Stamp Challenge
and
Stamping for the Weekend
.
For Simon Says Stamp Challenge we have to use 3 different papers and for Stamping for the Weekend we had to make a choice of 3 different embellishments from the image below. It has to be 3 in a straight row (vertical, horizontal or
diagonal). I've chosen ribbon, glitters and flowers. But also polkadots and die cuts (flowers). This week I got lots of die cuts from my dear friend Sandy. We did a little exchange. So much fun! And I've put so of them right to use!
I love coloring with my Copics, and I'm getting better at it, if I do say so myself. hihihi. I'm still a beginner, and I want to learn a lot more, such as creating real like shadows, folds and that kind of stuff.
The materials I used:
Copics
hair: E50, E51, E53, E35, Y11
skin: E00, E11, R20
cloths: BG09, BG10, BG15, E71, E77, E00, C1, 0
books: E50, E51, E71, E77, BG09, BG15, G94, G99, YG23, YG63
Thank you so much for stopping by. Love to see you next time.
Hugs,
Sandra