Hi everyone,
Yesterday I packed almost all of my hobby supplies and went over to Lein's house for a crafty day. Even though I packed almost my whole craft room and I still forgot some stuff! Sigh ... but I manage to make two things... yes, it was not a very productive day, but we had a lot of fun anyways!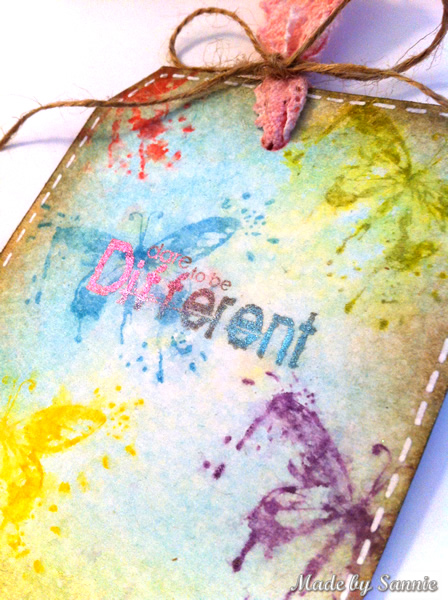 First was the brushless watercolor technique. This technique is the 7th challenge of the
Compendium of Curiosities 2 Challenge
from Studio L3. This time it is sponsored by
electic Paperie
!
I don't seem to get this technique to work on "regular" paper, only on water color paper, but that's okay. And there is at least one more way to do this technique. In the Creative Chemistry 101 we learned a different way. I thought it was funny to use this butterfly for the technique, LOL.
Thank you for stopping by! Love to see you next time!
Hugs,
Sandra