Hi everyone,
Recently I returned a device back to the store and I had to call them several times before they took any action. They left it standing for two weeks before they starting testing it. They saw nothing wrong with it, but after more insisting and more waiting, they saw something was wrong with it. They finally contacted the supplier, and they wanted it to be sent to them. The same story all over again, I had to mail serveral times for getting any response. They find nothing wrong, and taking their time with it. It is now two months ago and still nothing. I'm so done with it. So that's why my card has the theme Push my Buttons! They really know which buttons to push! Sorry for the long whining part, but I needed to let it out :).
Luckily
Linda at StudioL3
had a great challenge for me to put my frustration to good use. This time we had to open Compendium of Curiosities on page 56 for the Enameled Metals technique. This one I haven't done before and I had lot of fun making this card. It did relieved a bit. But it's still bothering me. I think I'm gonna send this card to them! Mwahahaha!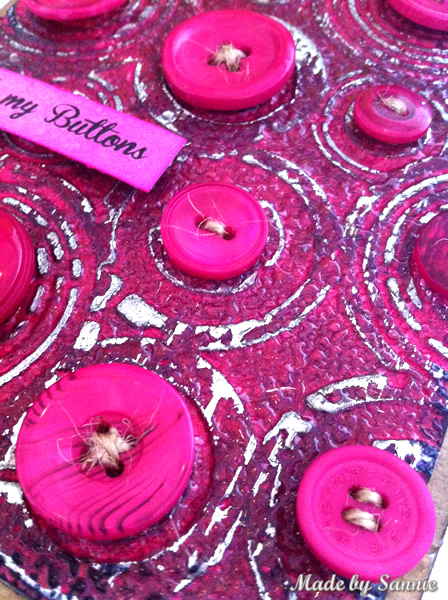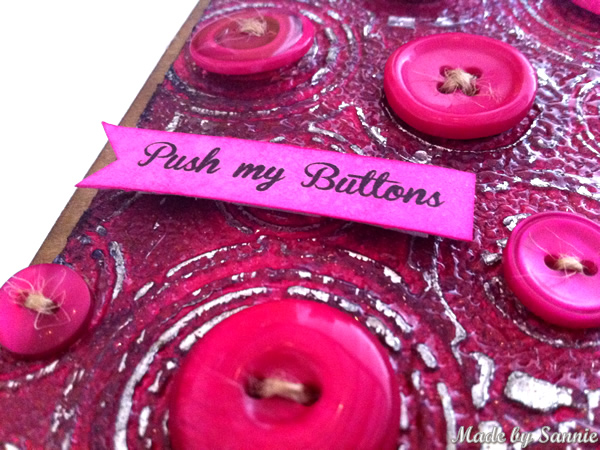 Thank you for stopping by! Love to see you next time!
Hugs,
Sandra