Hi everyone,
What did
Tim Holtz
spoil us with another stunning tag. I'm delighted that he continues this year with the 12 tags! What a gorgeous tag he has made for us​​. I honestly had a little struggle because I didn't have the beautiful blueprint stamps and I needed to find a replacement. But I'm happy with my alternative
This time I made ​​two tags at once, because I have a swap but I also want to have all the 12 tags for myself. I've never made ​​a project multiple times simultaneously, usually when I need to make more than one, I make a sample first and then I make the rest simultaneously. But then you already know what you want to do. It was a fun experience!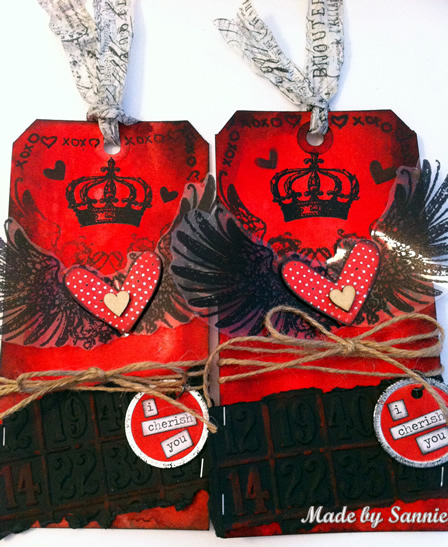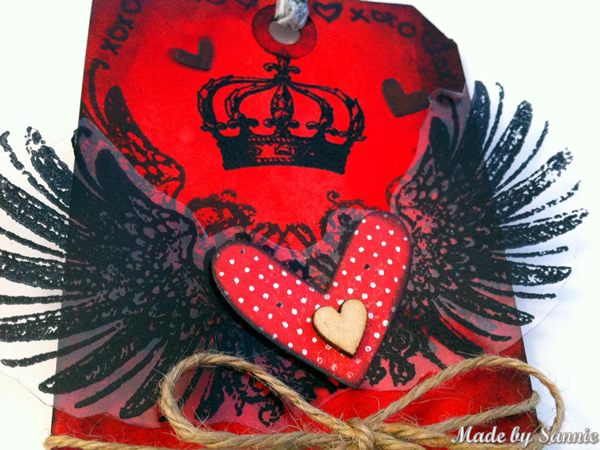 The heart on the wings is an
exclusive stamp from Simon Says Stamp
! And I cut it out with the matching
die
. The
round tag
is an
exclusive
too! What are those cute huh?
I don't have Kraft Core so as an alternative to emphasize the embossing I used red chalk.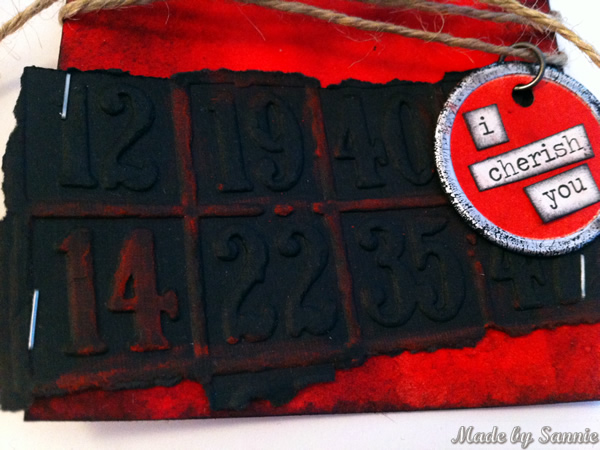 Thank you for stopping by! Love to see you next time!
Hugs,
Sandra