Hi everyone,
It's Tim Time:
February 2015 Tag
! And not as close to the deadline! My planning is going in the right direction. He has made another gorgeous tag! Very beautiful collaging!
I had lots of the products that Tim used for this tag. I hadn't noticed what Tim had used for his collage. I thought that it was from a paper pack, and when I opened up the Thrift Shop Ephemera pack I was surprised that it was exactly what Tim had used. I hadn't used it yet, so I'm pleased that Tim inspired me to use them.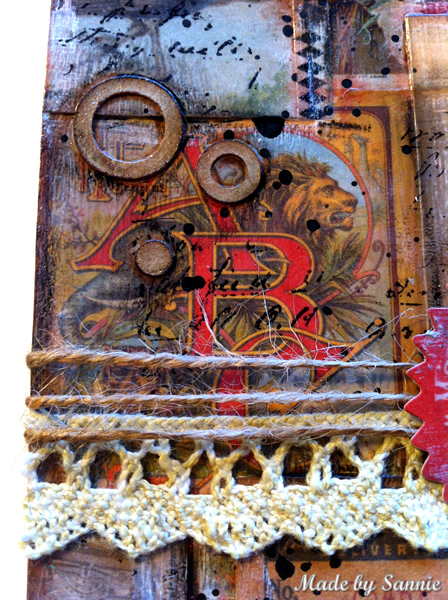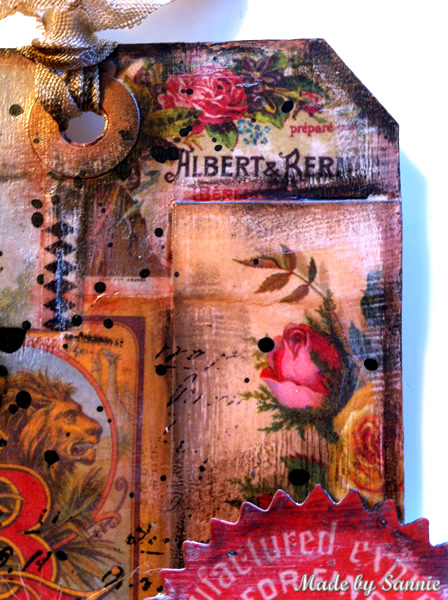 It's weird I know, but I always have trouble with making collages. Dividing the areas is very hard for me. I think to much about it and can't make decisions. It's taking me forever to commit. Need to get better at that.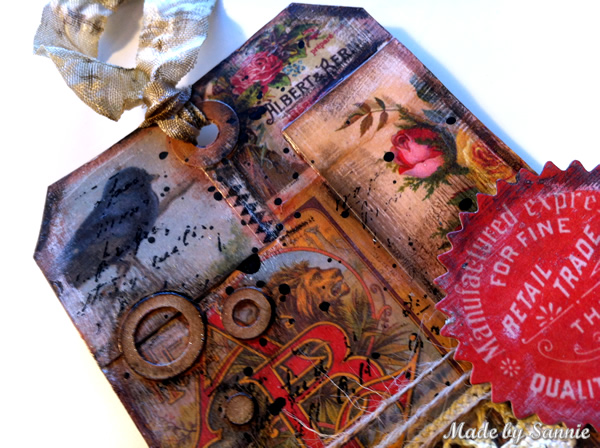 The technique to apply shadow on a sealed background with a brush is something I've done before and I love it. Mostly I use that technique with Big Brush pens from Faber Castell, because it's Indian Ink and therefor permanently. Such a cool technique to create shadow and depth.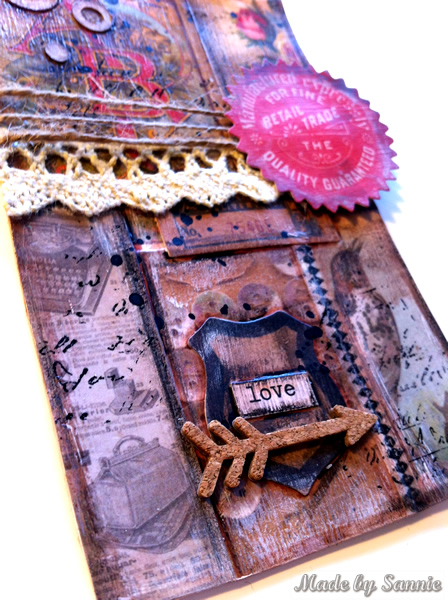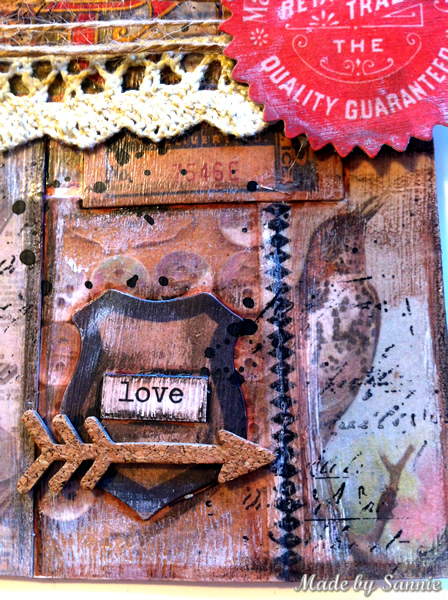 Thank you for stopping by! Love to see you next time!
Hugs,
Sandra