Hi everyone,
Frilly and Funkie
. Well that got me to thinking some more. We have to use a tag but differently than normal. So I knew I wanted to use a jumbo tag as a card. Unfortunately I don't have jumbo tags, so I made one out ​​of kraft cardstock. Last weekend I ordered some of those "donut" labels that goes around the hole of a tag! Ghighi!
I also wanted to join
Compendium of Curiosities challenge
where this week the challenge is Distress Markers! What I really like most to do with the distress markers is stamping. This technique I have used with the Congratulations stamp.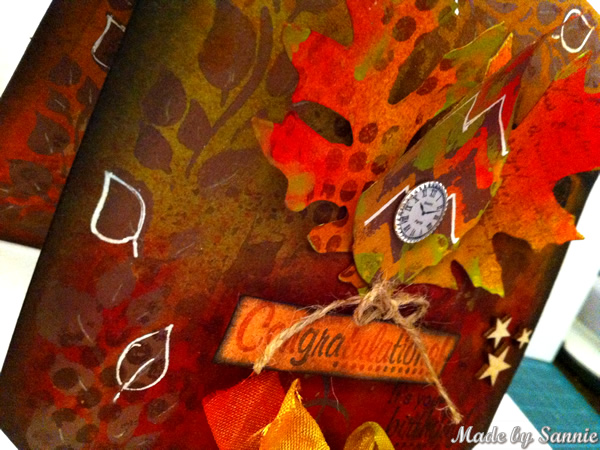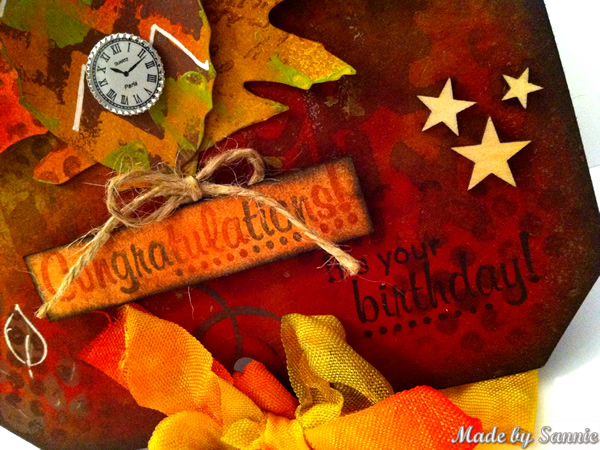 Finally I had some inspiration for my pop-up die. I saw everyone making beautiful pop-up cards, but it didn't gave me a creative spark to create my own. So I'm very happy that I finally had some inspiration to make my own!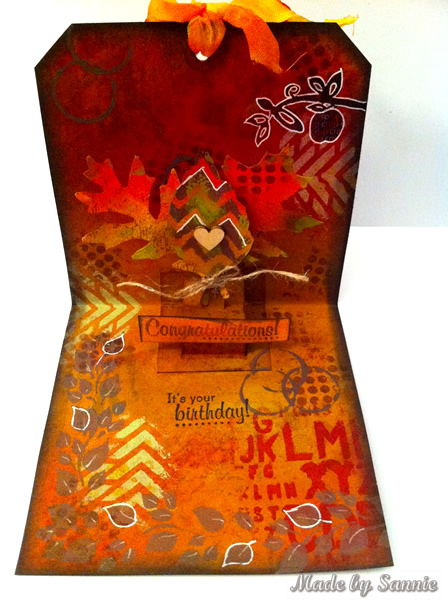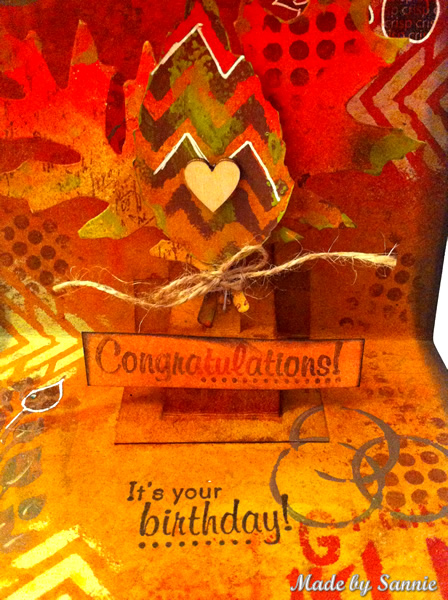 The colors are a lot darker and richer than on these pictures! Very irritating when you don't get that good in the pictures. Sigh!
Thank you for stopping by! Love to see you next time!
Hugs,
Sandra