Hi everyone,
Linda has treated us again to a new
Compendium of Curiosities challenge
and it is a though one! But very fun to do/try. It is the Alcohol Resist technique which can be found on page 59. I didn't do much Halloween ​​projects for a little while, so it was about time for one.
I've used Pitch Black and Purple Twilight alchohol inks as base. I continued a little too long application of the alcohol inks, and now it is become a bit dark purple, but actually I think it's pretty cool. This technique I used for the whole background. I am so in love with the wiggly eyes that I have applied them to Mr. Owl and in the o's of wooden spooky letters.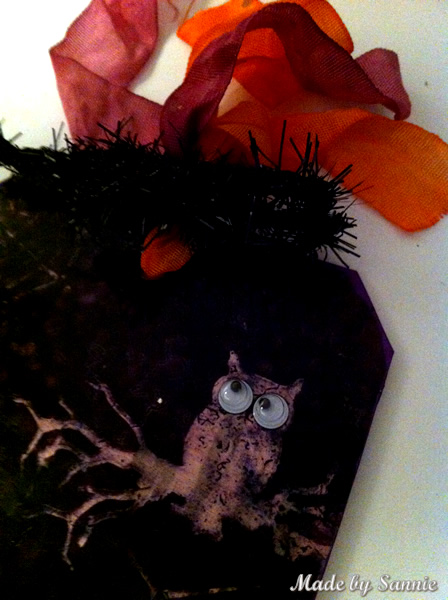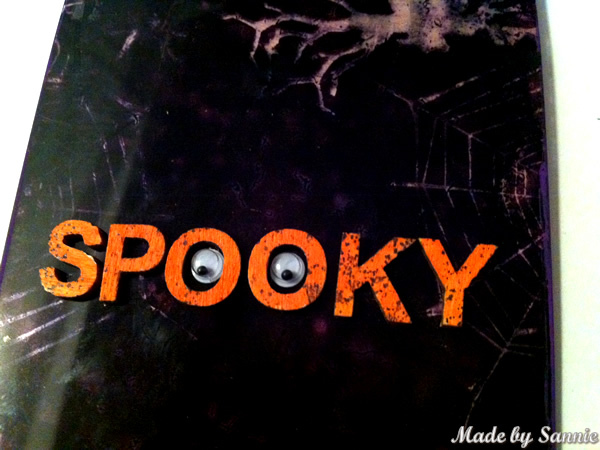 Thank you for stopping by! Love to see you next time!
Hugs,
Sandra