Hi everyone,
Yeah, finally time for the
Tim Holtz april 12 tags of 2013
! Ohh and it's yet another beautiful tag. I'm so glad it's with the Distress Paints. I really need more practice with these new additions. Tim uses such beautiful color combos that I would never try myself and that is why I used the same colors as him, to get a bit out of my comfort zone. And I'm happy I give those colors a try.
Of course I still gave my own twist, to it, as I always try to do. In 3 weeks time I go to Paris and I I'm so excited that I've made it the theme of this tag too. But honestly I simply don't have the dragonfly stamp, so that's why I had to chose something else. And I used also a 1, because 14 is my fav number. For the numbers I used the Word Play die. I played with the Remnant Rubs for the first time, and they are so much fun! Love the texts!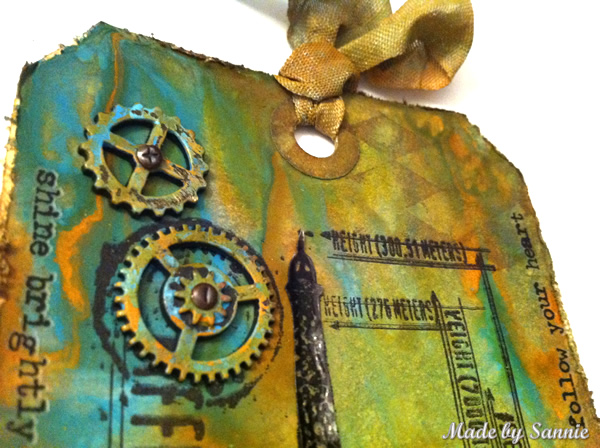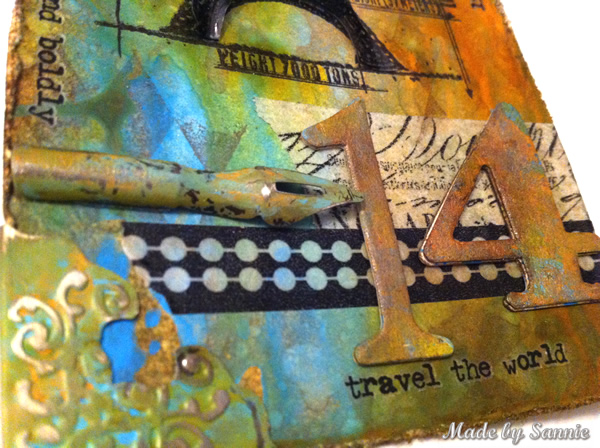 Thank you for stopping by! Love to see you next time!
Hugs,
Sandra