Hi everyone,
Today I participate with the challenge 'April in Paris' of
Frilly and Funkie
. What an amazing theme that is! April for me stands for Spring and Paris is one of my favorite cities in the world. Such a nice combo. I kept it all very abstract and I didn't wanted to use the Eiffel Tower, although I totally love it and just have got the new Tim Holtz die and stamps... But I went more with the feeling it represents to me. So that's why I used the happy colors (because both things make me so very happy), the butterflies (which for me represents Spring) and the sentiment (that for me is saying Paris, since I'm going to Paris with my girlfriends next month, yippie!).
I've been playing with the Distress Paints creating the background. Unfortunately I don't have the Metallics yet, so I used the normal Metallic Paint Dabbers instead. I still get blown away with the marbleize propeties of the Distress Paints. It's really awesome! I can play all day every day with those paints and get surprised every time with the results.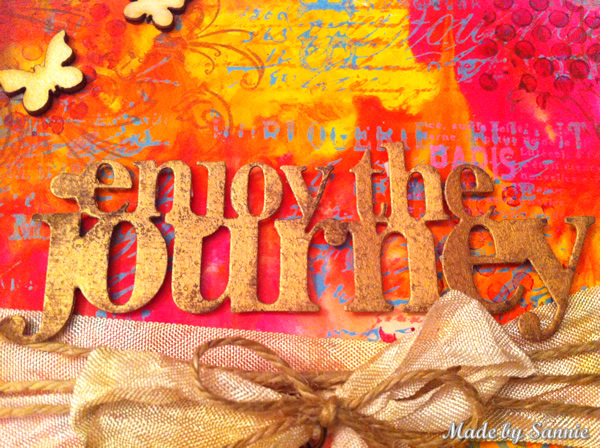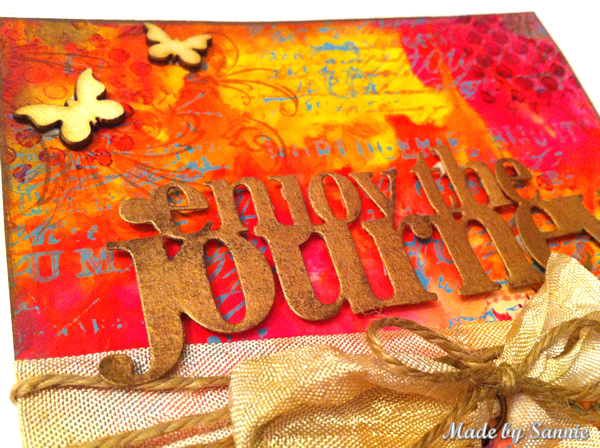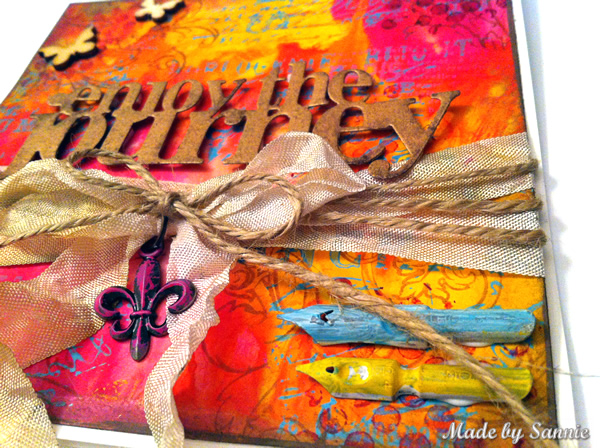 Thank you for stopping by! Love to see you next time!
Hugs,
Sandra