Hi everyone,
Just in the nick of time a card which I participate with the
Dutch Card Lovers
challenge. Dutch Lovers Card celebrates their 3 year anniversary. This time they have 3 sketches to play with, you can choose only one or all three. Due to time constraints I have made only one​​. Yesterday I received my prize which I won last week at DCL(jippie!) and I wanted to play with it immediately. Yesterday was my lucky day, because I got (amongst other things...) this great stamp from
Lein
. It's from the Dear Lizzy collection! Lein is the sweetest!!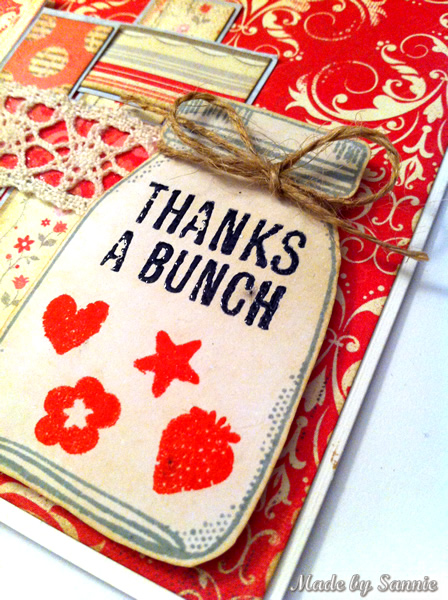 Thank you for stopping by! Love to see you next time!
Hugs,
Sandra