Hi everyone,
Two days ago Tiemo turned 2. Tiemo is the son of a friend of mine. On sunday he celebrates his birthday and that calls for a birthday card. I found it quite difficult to make a card for a two year old boy. When I knew that I wanted to use that cute frog, the rest came naturally. This background stamp is currently a favorite of mine. I really like it as well as the zigzag punch. Can't use it enough!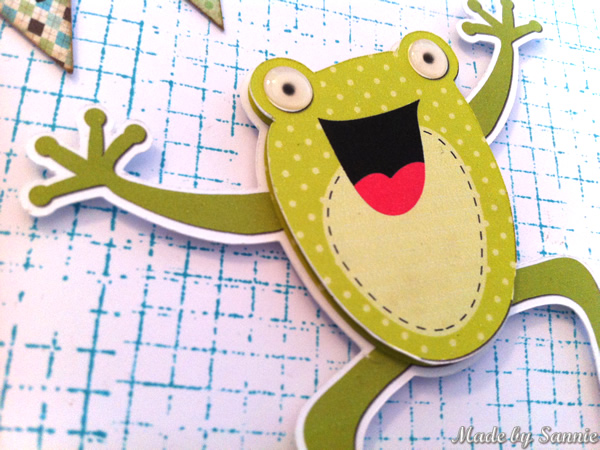 When I took the pictures I noticed that I had written 2th instead of 2nd. Super silly of me. I don't think Tiemo will blame me for it. He might not even notice it...
With this card I'm entering the following challenges:
Thank you for stopping by! Love to see you next time!
Hugs,
Sandra