Hi bloggies,
Today I have two themes for you, once again! The bias tape maker and my serger. For those who do not know what a bias tape maker is, it is a device that makes bias tape. Duhh ;). Sorry! Bias tape is what can you use for finishing garments, bags or other products of textile/fabric. What the device does is fold the outer edges inward. The pictures will give you probably a better idea of what I'm trying to say;):
Manual bias tape maker with iron: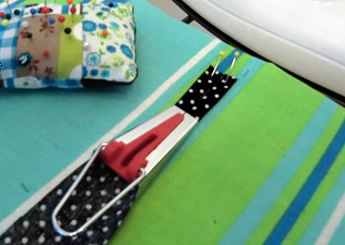 Biastape maker machine from Simplicity: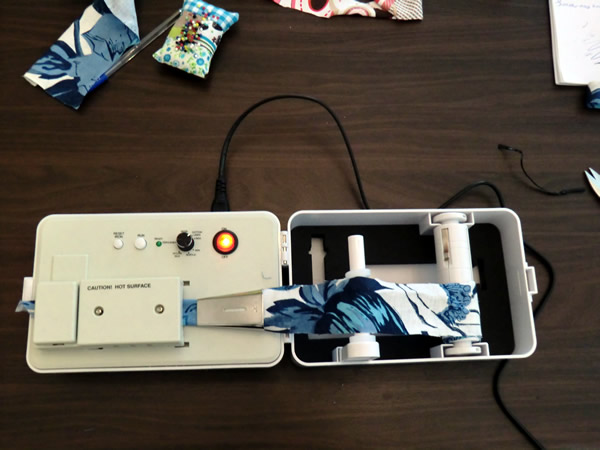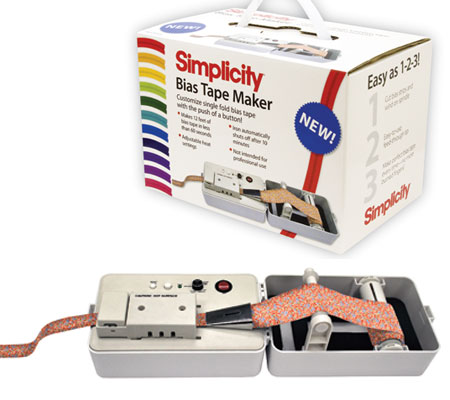 The other theme of today is the serger. You use it to finish the edges of clothing / fabric so it will not fray.
When I started sewing, I wanted above all to make the clothes and I put no time or effort into the neat of finishing the garments, which resulted that the clothes when they came out of the washing machine they started to fray. That's when I decided to had to have a serger. I chosen for the Lewenstein 700DE. Yippy!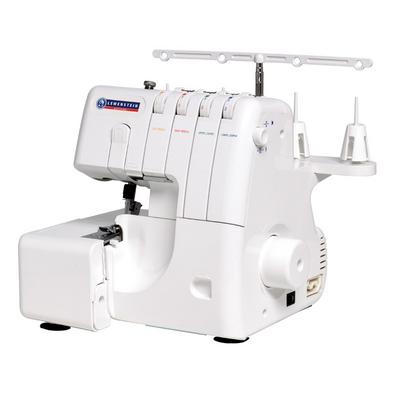 On the left page, the bias tape maker page, I've done the edges with broken china and glass tumbled distress ink. To show the bias tape, I put some of it in the upper left corner. The tag is decorated with faded jeans and picket fence stains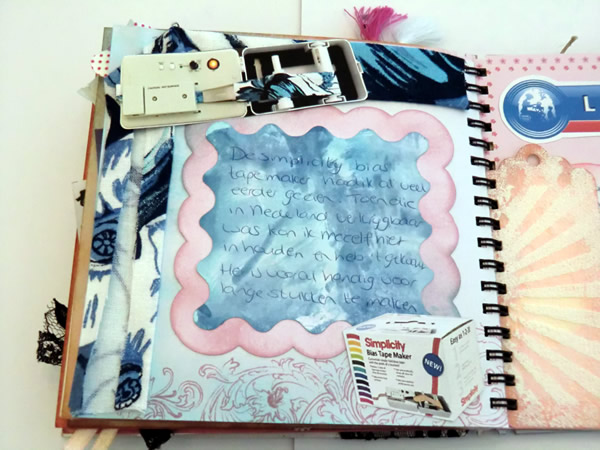 The right page, the egdes of the tag are done with lipstick worn, broken china and glass tumbled distress ink and done the edges with the paper distresser.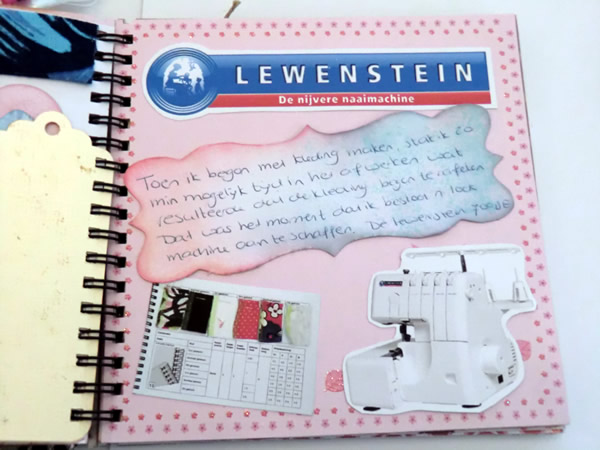 Tomorrow's theme is the eCraft!
See you tomorrow!
Sandra