Hi everyone,
Just one more to go... :(. Today's tag is very pretty. And besides the melting, it seemed like a simple tag... Yeah right, everything went wrong! The ink was not dry, so I smeared it al over the place, and I was working with alcohol inks and it dripped on my tag.I did my print-and-cut method, and that went wrong also. I've ruined a lot of glossy cardstock. So I cut them out by hand... Sigh!
I don't have a melting pot, shrink film or UTEE. So I used a clear sheet and and run it true my vagabond with a decorative strip (festive greenery, what else?!) ... But that does not work. Even if you go back and forth. I had to think of something else. I took another piece of the clear sheet and went to work with alcohol inks. Found it rather difficult, this is my first time with alcohol ink (yes I bought them!). Then I stuck some white cardstock behind it and cut it out some holly leaves with my eCraft! For creating some thicknes I used glossy accents.
Here the result: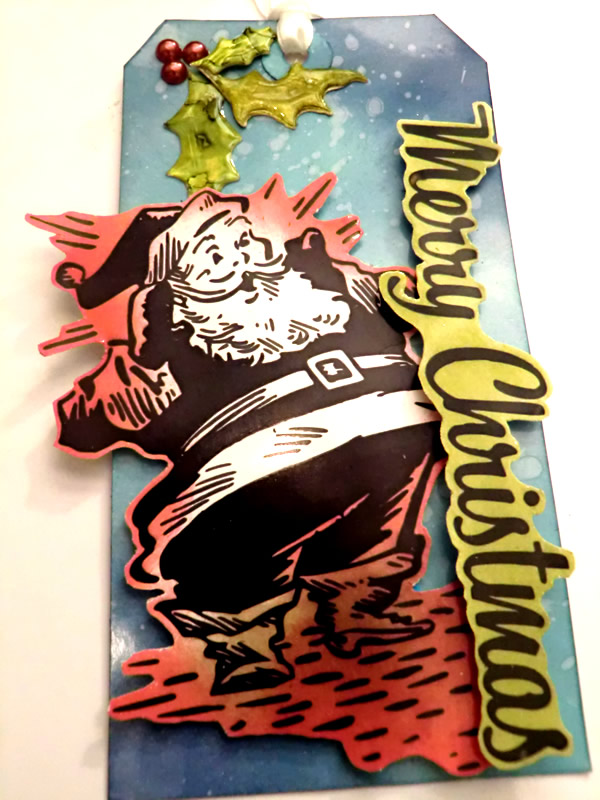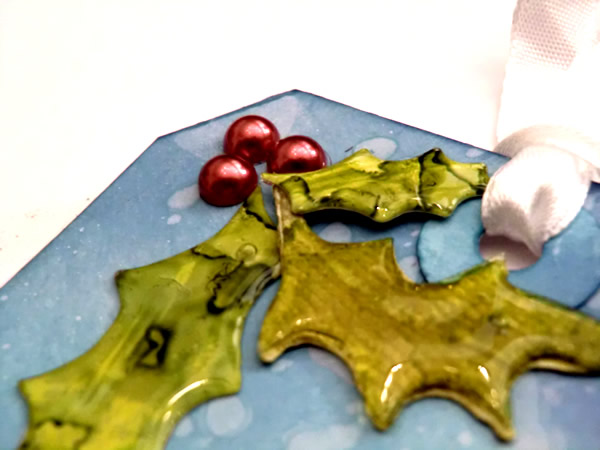 The materials:
Glossy Cardstock
Distress inks: fired brick, vintage photo, sapphire chipped, faded jeans, broken china, walnut stain
Stamps: Tim Holtz
Glossy accents
Alcohol Ink: Lettuce, Meadow
Clear sheet
Thanks so much for stopping by. Tomorrow is the last day of the 12 tags! Hope to see you then!
Sandra