Hi everyone,
Hope you all had a wonderful time with the festivities, the last few days! I sure did! Lots of food and family! Love this time of year. And the festivities just keep coming because my birthday is just around the corner.
For my birthday I'm gonna invite some of my friends to my birthday party. As always I sent an invitation out to them. The day before yesterday, I made the first invitation and did lots of prep, so yesterday at Lein's house I did the mass production. I rarely do mass production, so I was really surprised that it took me forever to finish them. I had prepared a lot, and I thought I would get it done within 2 hours. We had a tight schedule as we wanted to go to see the new Sherlock Holmes movie. But we succeeded!
The result: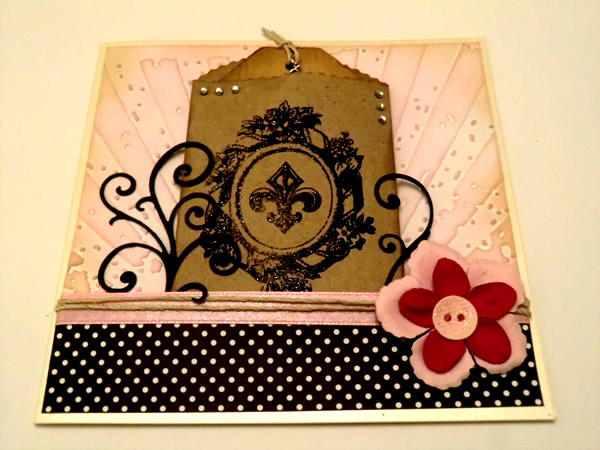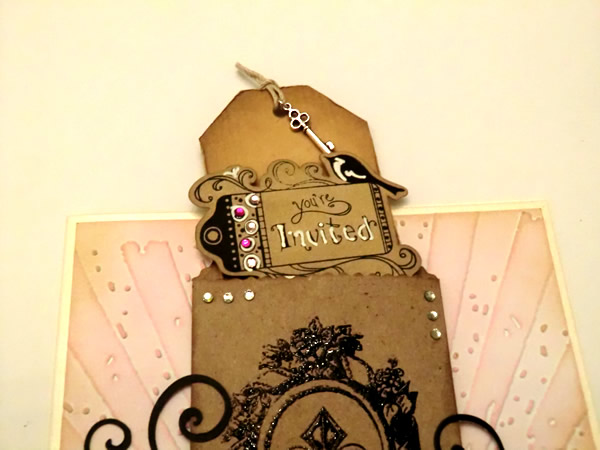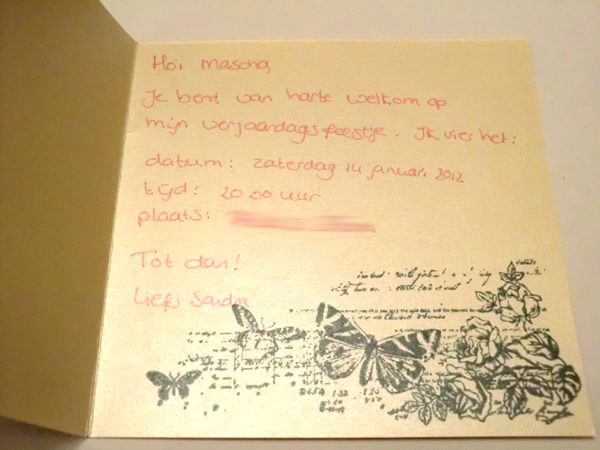 The required materials:
Distress Ink: spun sugar, frayed burlap, antique linen
Embossing powder: clear, glitter
Rhinestones
glossy accents
Embossing folder: Tim Holtz
Stamps: Teresa Collins, kaiser craft
Vagabond
Cutting Templates: My Favorite Things, memory box
Uni-ball pen: white
Stickles: cotton candy
Archival Ink: Jet Black
Memento: Tuxedo Black
Kraft paper and envelope with tag
Ribbon
Twine
Flowers: Prima Marketing
Charm: Key
Thanks for stopping by! Hope to see you next time!
Sandra