Hi everyone,
What great fun I'm having with the
Compendium of Curiosities Challenge
. This week we have to open the book at page 39 for the Guilded Kraft Glassine technique. I think this is such a cool technique, this looks like thin metal. And this week it's sponsered by
The Funkie Junkie Boutique
!
That Kraft Glassine is really amazing stuff! Perfect for making embellishments. And therefor I've decided to make flowers out of it. To prevent it becomes one big mess, I inked the glassine first before cutting!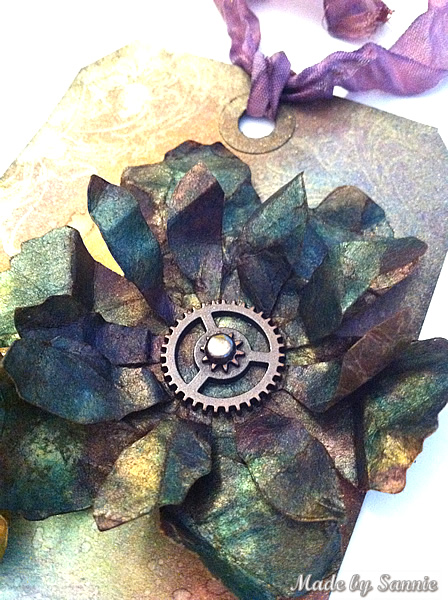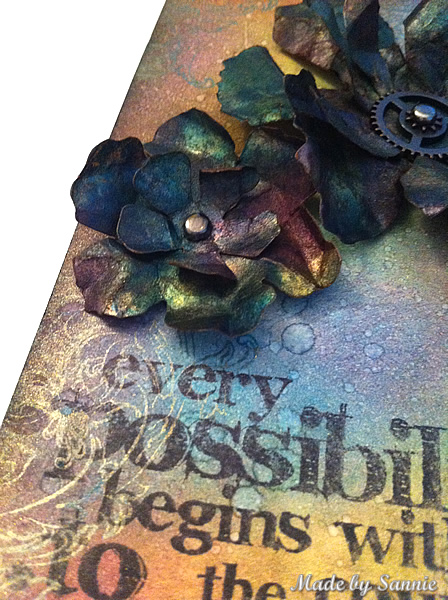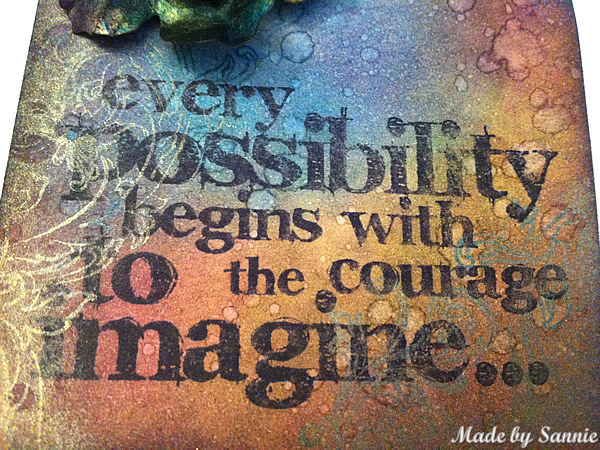 Thank you for stopping by! Love to see you next time!
Hugs,
Sandra