Hi everyone,
First of all I want to wish my friends from America a very happy 4th of July! That it may be a great party today/tonight.
Today I've made a get well card for a dear friend of mine. It had to become a happy card, because I want to cheer her up. The first photo's I took where way to dark, so I went outside and made some new ones. The colors still aren't close, but these ones were a bit better...
I've cut out strips of paper to create a sort of template with my Silhouette Cameo. By creating a template, it's very easy to get every strip in place. I've pasted the template on a scrap piece of paper and colored it in with different colors of distress ink and then pasted it on the card. The small drops I made with Dylusions. Open the bottle by screwing the spray cap off and tapping it on the side so that it mades some splashes.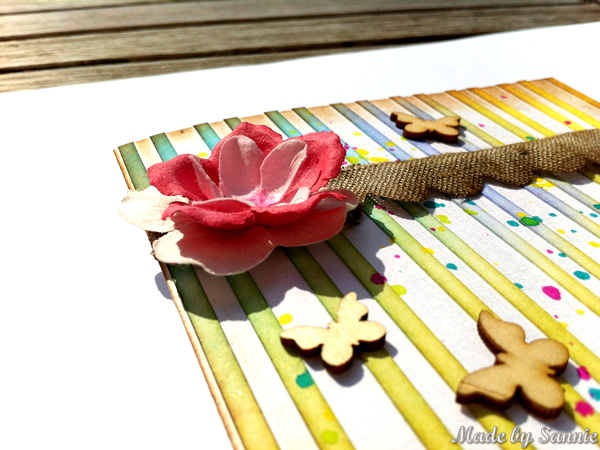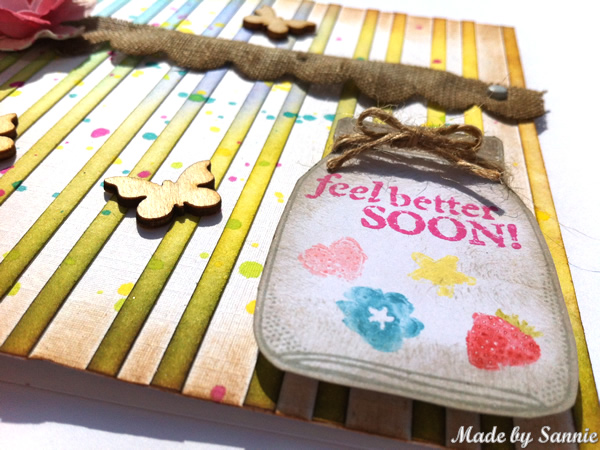 With this card, I participate with:
Thank you for stopping by! Love to see you next time!
Hugs,
Sandra