Hi everyone,
First, I want to wish you all a happy new year. That 2013 may be the best year ever! In every way, work, private atmosphere and of course in the creative way!
In a few days time it's the King of Grunge, aka
Tim Holtz
, birthday and
Linda from Studio L3
deticated the last
Compendium of Curiosities Challenge
to it. We were could chose to use one or more techniques out of the first or second book. I chose Tissue Wrap Collage technique from the second book. This can be found on page 38.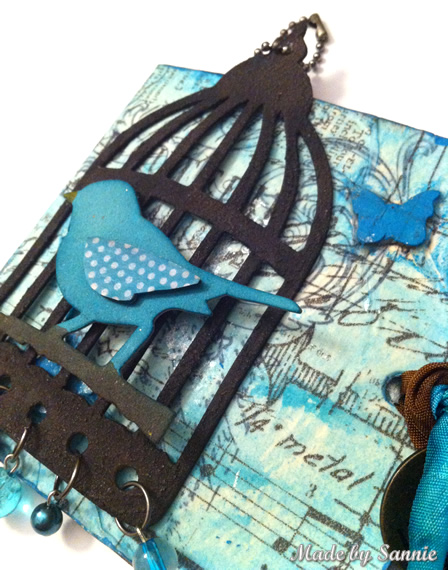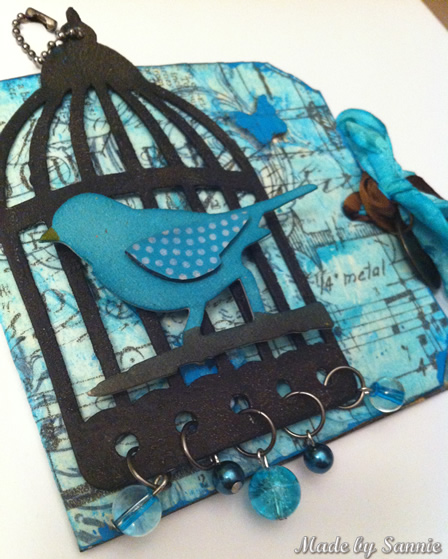 It was a real hassle to mail it, because the mailboxes were temporarily closed because of all the fireworks since last Saterday and they should be open today. But unfortunately that was not the case. Then I went to the post office, which was closely related to inventory.... Fortunately I overheard at the supermarket that another post office a little further away was open! Yes! Mission accomplished!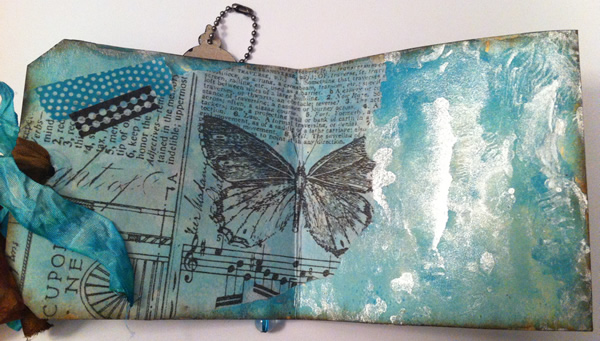 Anyway, again go back to the card. I made a cheerful happy card, and not steampunky as last year. Today I had finally bought the birdcage die, and it was perfect for my card. On the cage I used the Dry Brush technique by Andy Skinner. I really love this technique.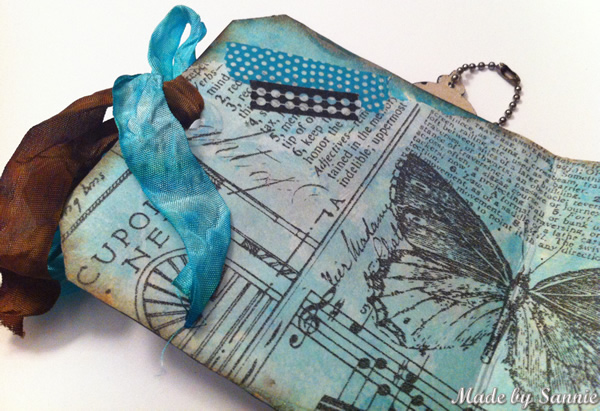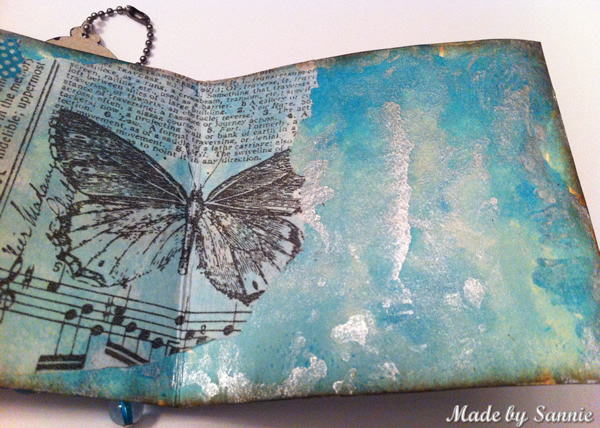 The inside of the card I did the technique that Tim has shown in the December tag of the 12 2012 tags.
Thank you for stopping by! Love to see you next time!
Hugs,
Sandra