Hi everyone,
It's already day 3 of my smashbook project . I just counted the pages and there are 18 total, so after this one 15 more to go! So stay tuned, haha. Today it's about my sewing machine. When I making the houses and mats to for Wall-e, I wanted my own sewing machine. The first fabric fair where I went, they had a stand of Bernina and the gave me a demo of the machine. I was sold. A few days later I went and picked it up with a friend of mine.
Okay, this layout is quite simple. On the leftpage I cut the folder about my sewing machine and I stitched the edges with my Bernina. I distressed the post-it with distress ink. In the envelop I put a label.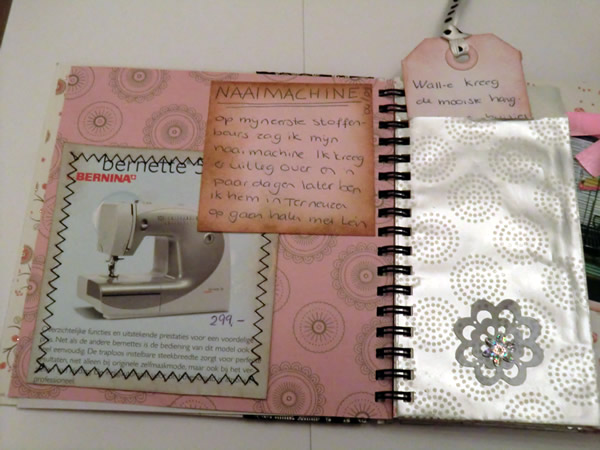 On the right page, I cut out the sewing machine with my eCraft distress ink and colored it with distress ink. In the right corner I put a rub-on from KaiserCraft. And I put a ribbon at the top of the page. How cute! haha.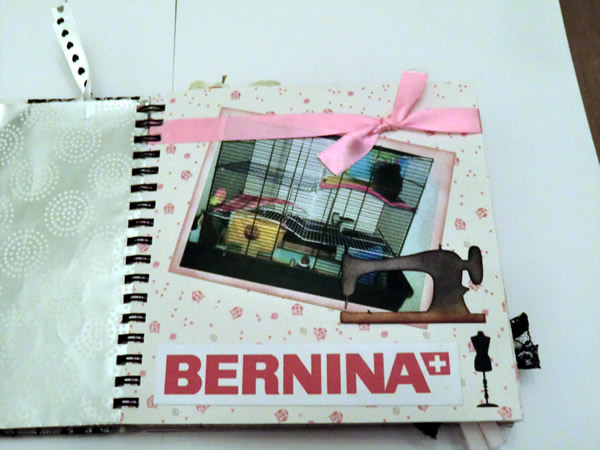 The
theme
for tomorrow
:
Bags
!
See you tomorrow
!
Sandra