Hi there!
It's becoming almost standard that I'm behind on the challenges. This is mainly because I don't have much inspiration lately. Hopefully I'll find it back quickly.
Fortunately I found it back for this challenge.
Grungy Monday 26
, and this challenge is based on the techniques Tim Holtz used on the 12 Tags of Christmas 2009, day 7. Here is
the link
to it.
Last week I bought the large manila tags, and I wanted to use one for this challenge. I had no masking sheet, so I used a transparency sheet that is in the packaging of clear stamps and stamped on it. And to make sure that it stayed in place, I sprayed adhesive spray on the back.
Here is the final result: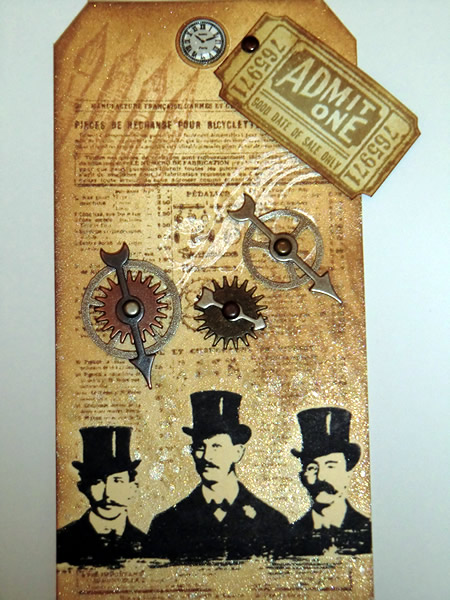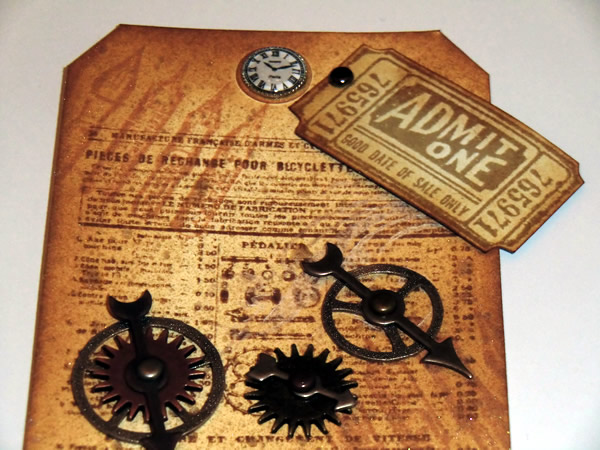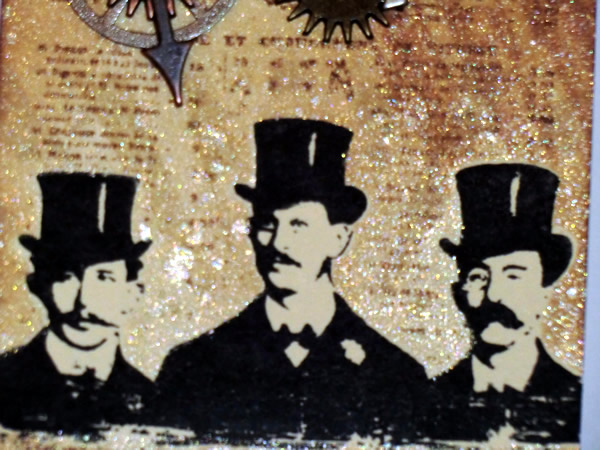 The materials I used:
Distress Ink: Vintage Photo, tea dye, antique linen, frayed burlap
StazOn: Jet Black
Mists perfect pearls: heirloom gold
Stamps: Tim Holtz
Gears and spinners
Little clock
Thanks a lot for stopping by!
Sandra