Hi everyone,
Since last monday when the challenge of Simon Says Stamp was announced, I've been thinking non-stop of what I wanted to do. I just couldn't think of anything. I decided that today was the day for this challenge, because all that thinking was driving me a bit crazy! Hmm, that's not the intention, I guess. So I searched through all kinds of packaging I had laying around, but still I didn't had any inspiration. Eventually I found a pack of baby bibs. I've always blank baby stuff in the house, so I can make a nice baby package, with the name of the baby on it. Finally I had inspiration! So I could get started!
And this is the result: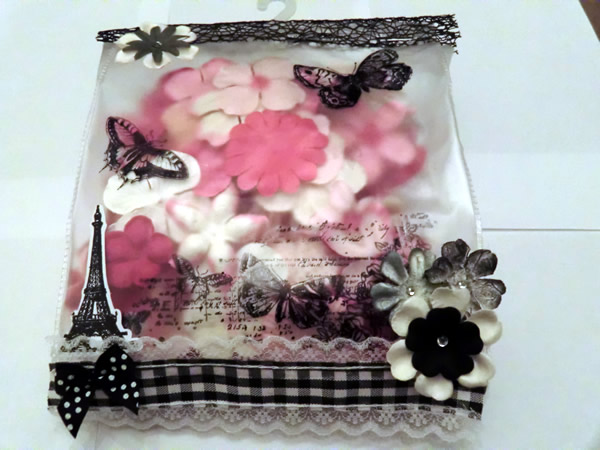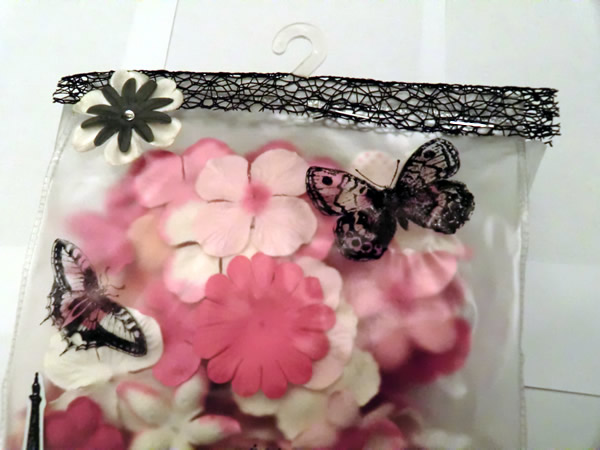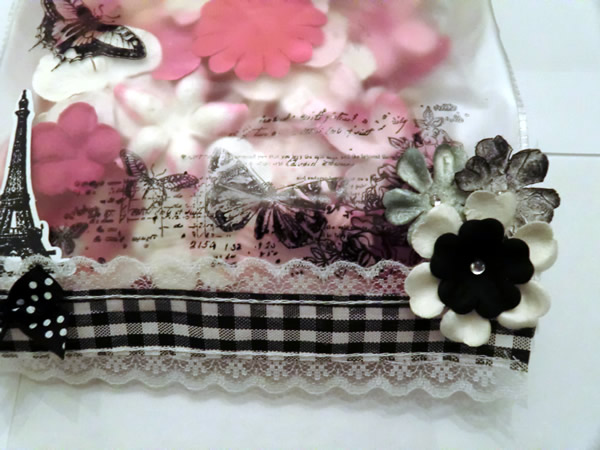 The materials:
- StazOn Jet Black
- Stamps: kaiser craft and excellent marketing
- ribbon
- Flowers: Prima Marketing
- Rhinestones
I think StazOn is a very great waterproof ink. Especially for this mat plastic. I noticed that glossy accents couldn't handle this kind of plastic...
Sandra