Hi everyone,
It's time for the
Simon Says Stamp and Show challenge
. This time the challenge is to use a woman or women in your project, but only women. I have no stamps of women, so I had to think of something else. Last time I had found a great site with
vintage photographs
and I have found a nice picture of a lovely girl for my project. After having the background removed in Fireworks, I did my print-and-cut method again. I'm not good at node editing. By node editing you can edit the cutting of the image you want to cut. With pixel trace it isn't always that clean. You really have to know what you're doing or learn to, but I don't know if I ever gonna learn it. You have to practice a lot and have a lot of patience. And I'm not known for my patience ;). For the wings I used Distress embossing powder, black soot. This is the first time I used Distress embossing powder. I've seen the video on Tim's website about it, and I knew that crystals were coming off afterwards and that you had to shake the powder well. But when I heated with it with my heat gun half of the powder was blown away, literally... Then once it's dry you rub the remaining crystals off with your fingers, but there was almost nothing left. Ultimately I think it's just a very cool look for this card.
Okay here is the result: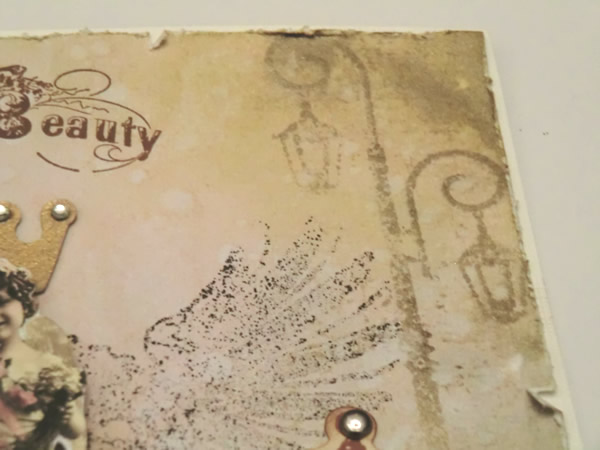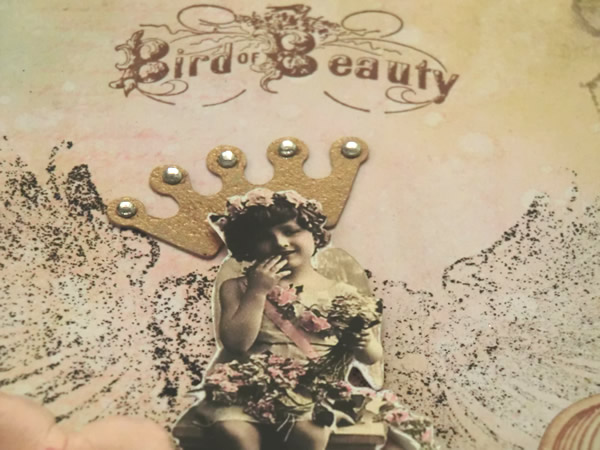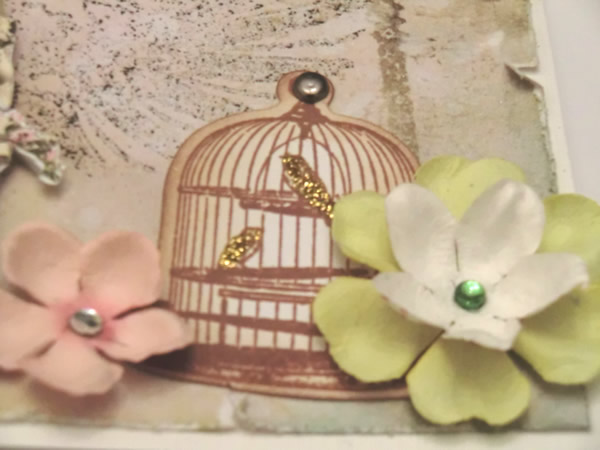 The materials I used:
Distress Ink: shabby shutters, antique linens, tumbled glass, vintage photo
Distress stains: spun sugar
archival inks: sepia, coffee
Distress Embossing Powder: black soot
Paper distresser
Perfect pearls: heiloom gold
Stamps: prima marketing
Grunge paper
Paint dabber: gold
Stickles: gold
Flowers
Rhinestones
Thanks for stopping by!
Sandra