Hi everyone,
It's already day 3 of the Creative Chemistry Class. Today was Archival ink on the program along with alcohol inks. And today we had another 3 techniques, and therefore 3 different tags.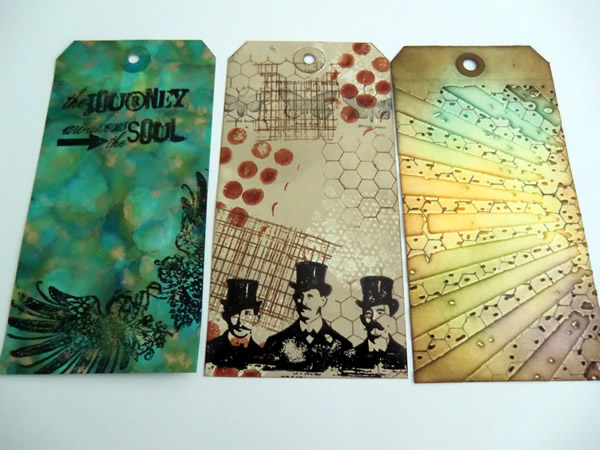 Now, for my tags. First one is the alcohol ink agetes technique, I only have 4 colors of alcohol ink and 4 mixatives ones. Despite that, you can do a lot with these colors. Luckily they go together very well.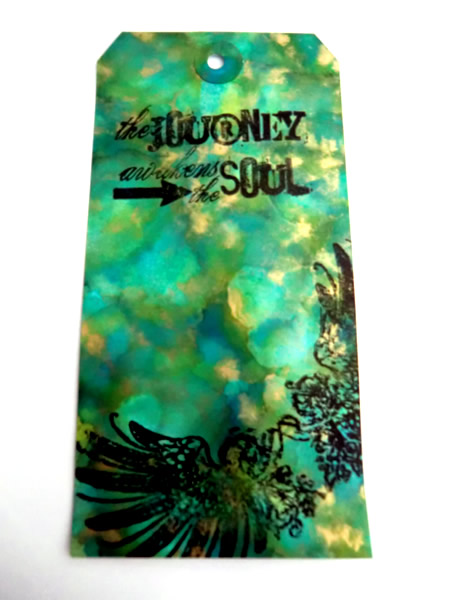 The second tag is the archival resist technique. Unfortunately I have no bright archival colors and had to do it with coffee and sepia. With these dark colors the resist technique is hard to see, which is why I used the watermark resist. Everything went well until I stamped those men. Because it is such a smooth surface, they shifted and it became an ugly mess. The second attempt was more successful, but the men still did shift a bit. Why can those guys sit still for one moment?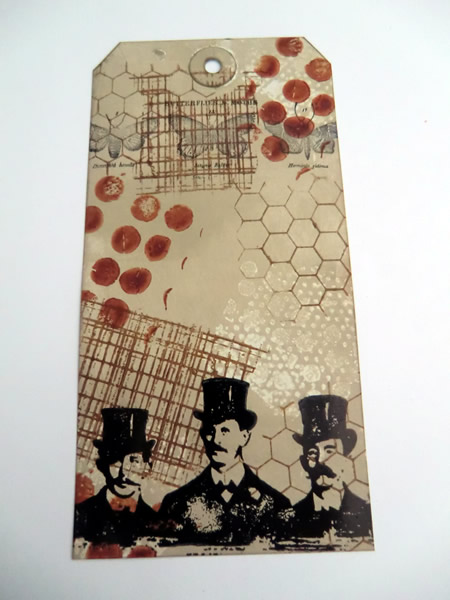 The last technique is the stamping with reflections technique. I have embossing folders, but I'm not with a lot of blank. That's not true, I do have one, but that one is of Christmas. I have one picked out the most blank. Then select a stamp that was suited and that remained visible.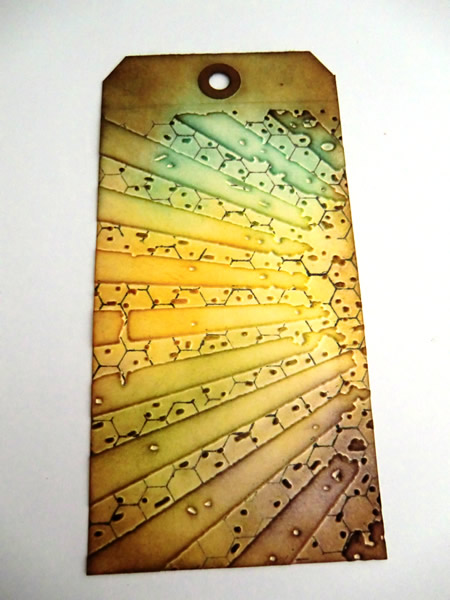 It's so nice to do all techniques completely by the book. This way I learn how I can do it better. Despite the many demos I've seen online by Tim, in class he explains the why and everything. The why is very important to understand what I'm doing.
Thank you for stopping by! Love to see you next time!
Hugs,
Sandra