Hi everyone,
Only one more day of this awesome adventure. I shouldn't think about that, I should enjoy it! So that's what I did when I made the tags for day 9. Perfect Pearls were on the program. I wasn't planning on buying anything more for this class, but today I couldn't resist to pick up a few mini misters and some perfect pearls. I'm very glad I did. Lets see what Tim had in store for us today.
First we got the Perfect Distress Mist Technique. The first time I messed it up. I also used milled lavender, and that was to light, I added a few drops of dusty concord. After another attempt I made a super pearly tag, YEEY!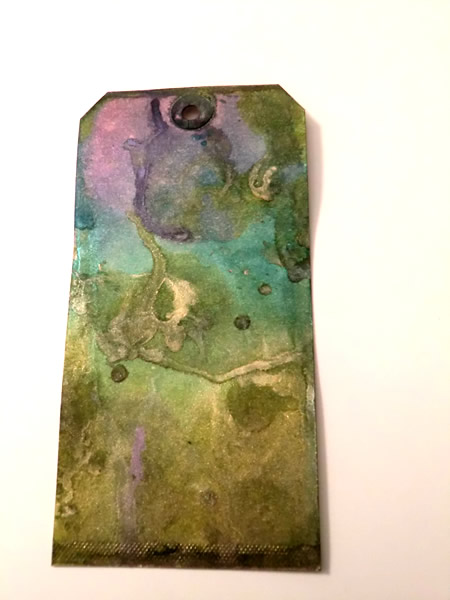 Then we got the Perfect Distress Technique, I've done this technique before. Only the ink doesn't spread out underneath the pearls as it should. I need to practice this technique some more, I think.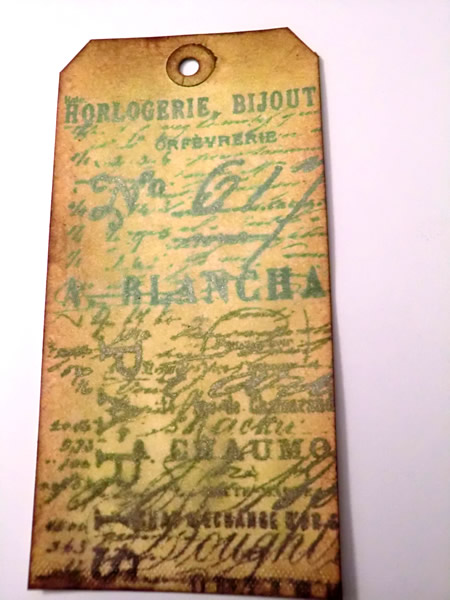 Finally the Perfect Splatter Distress Technique, I find this really cool technique. I wanted to stop halfway because I thought it was a big mess. But I had heard Tim say that distress is very forgiving so I went on, and I'm glad I did.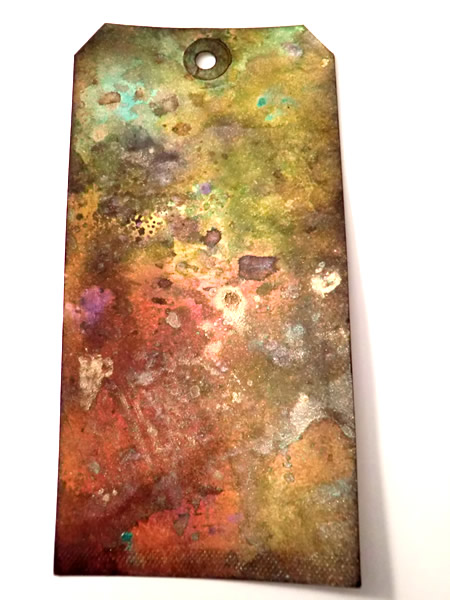 Thank you for stopping by! Love to see you next time!
Hugs,
Sandra