Hi everyone,
I'm a bit behind schedule with the online class from Tim Holtz, but I'm catching up this weekend. And I'm starting today with day 4. I didn't have all the supplies for today, but with what brain training I found good alternatives.
For day 4 three techniques were on the program and below are my interpretation on these techniques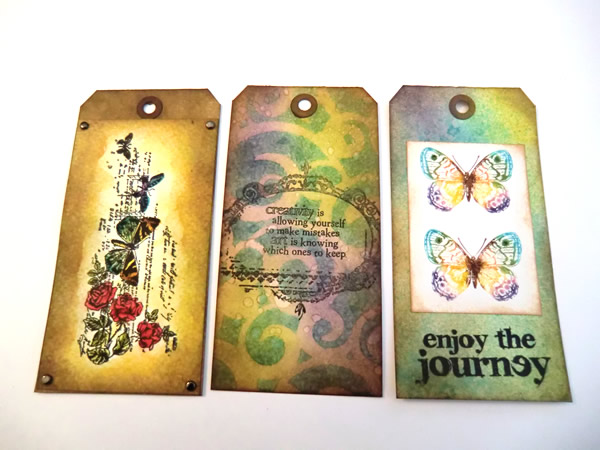 With Water Coloring I found it quite difficult to paint the background. It is darker than I wanted, but I think I'm happy with it.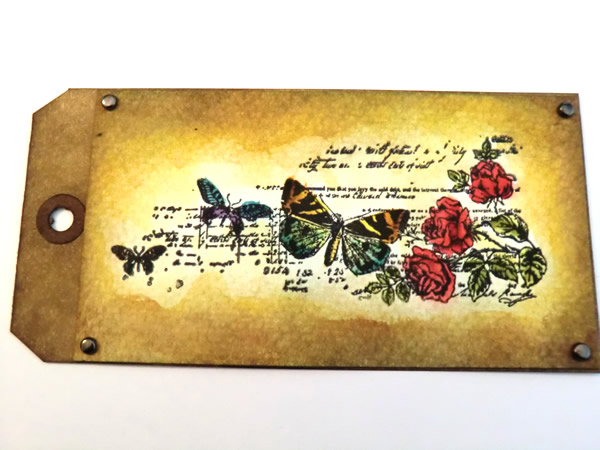 Then layered misting was on the program. I only have 1 mini mister, so I had to work with that one. When I have more mini misters, I'm going to do this technique more often. Maybe I should buy a full organizer with mini misters.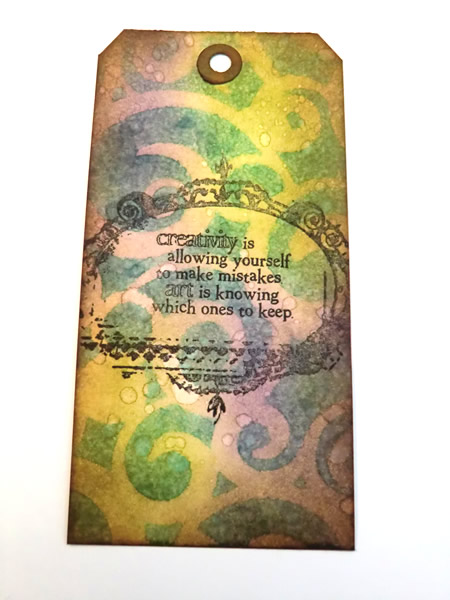 The last technique was the custom inkpad, I was dreading that, because I really thought it was difficult. But it really was not. I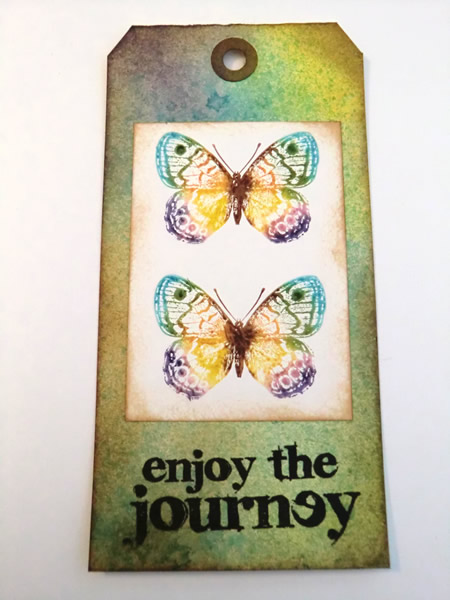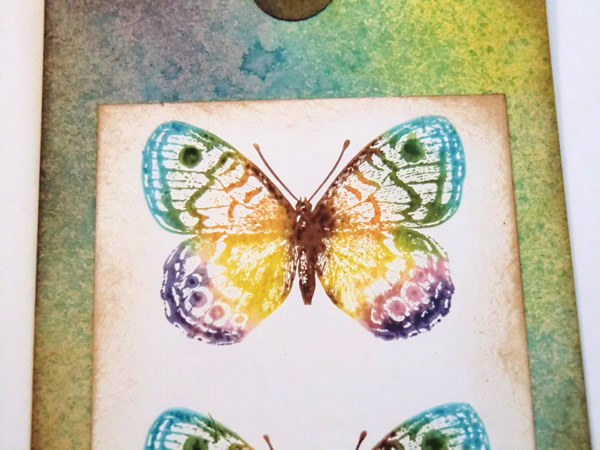 Thank you for stopping by! Love to see you next time!
Hugs,
Sandra