Hi everyone,
I'm a little bit behind again, but that's okay. I'm so busy with work and other things, but I do not want to miss this great course. And because Tim will not be available for questions via the forum for a lifetime (as the class is), I want to do every class, so I can still ask questions if I have any.
Okay, day 7 is embossing powder day. I regularly use embossing powder, especially clear. I don't have much embossing powders. I've got 6, and 1 of them is distress embossing powder, black soot to be exact. Another 3 techniques to learn today!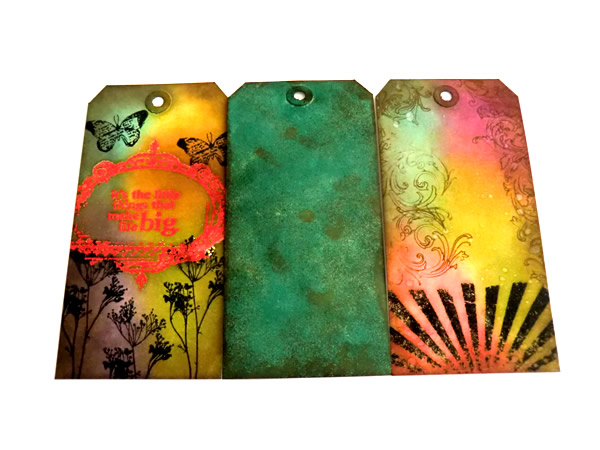 The first is Nostalgic Batik Technique, I didn't knew this technique yet and I think it's absolutely fabulous. This way you can use any color ink and make everything smooth again. Totally awesome.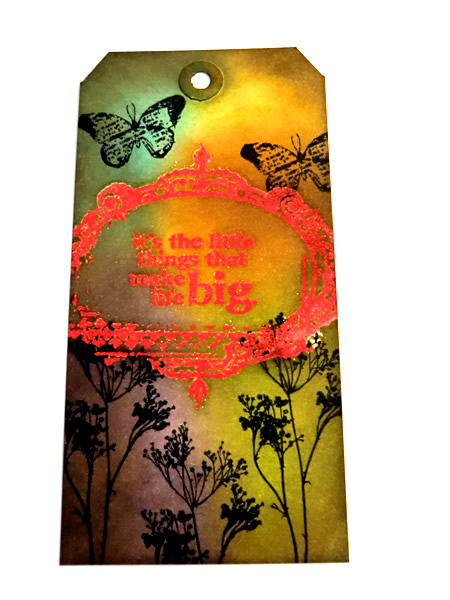 Then he explained the Rusted Enamel technique. I knew this technique of the 12 tags. But this time it's a bit different. I find this technique really cool.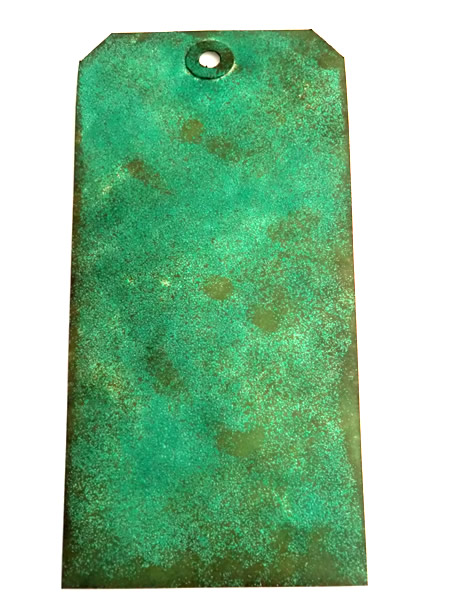 Finally we got the Distress Powder Resist Technique. I only have black soot, and I have only used it 1 time, and I didn't get the desired effect then. I had watched a video where Tim explained how you should use it, but apparently I did something wrong. Anyway, I am very pleased that he put this technique in this class so I could try again and this time it was super. I did use Versamark even though Tim said not to use it, but I don't have Distress embossing ink. So i had to... Sorry Tim ;)!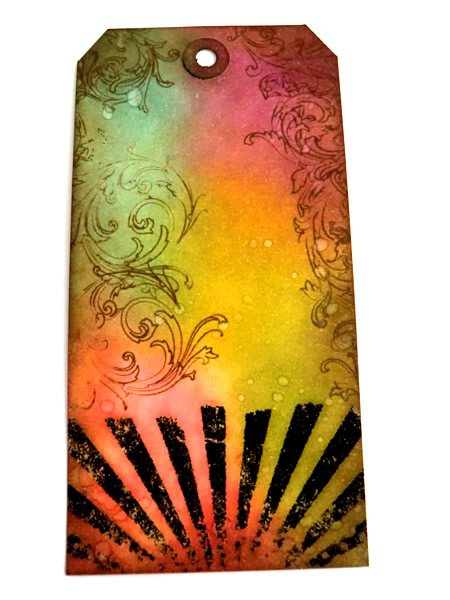 Thank you for stopping by! Love to see you next time!
Hugs,
Sandra