Hi everyone,
I've been really busy with Creative Chemistry, but I have made ​​time for a challenge from
Dutch Card Lovers
. The theme this week is making a spring card.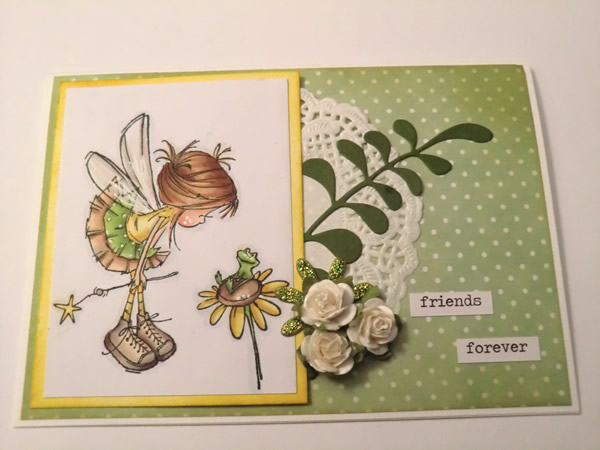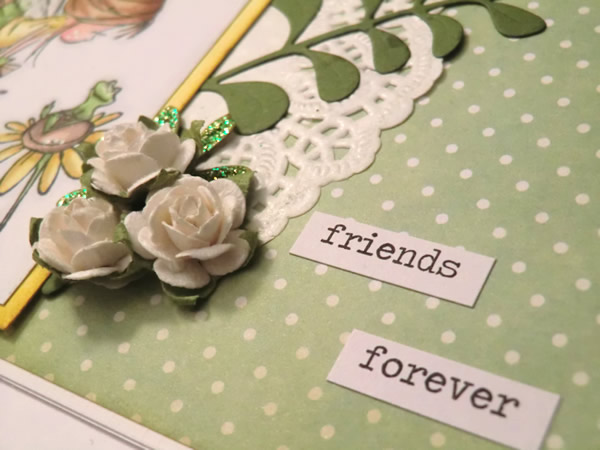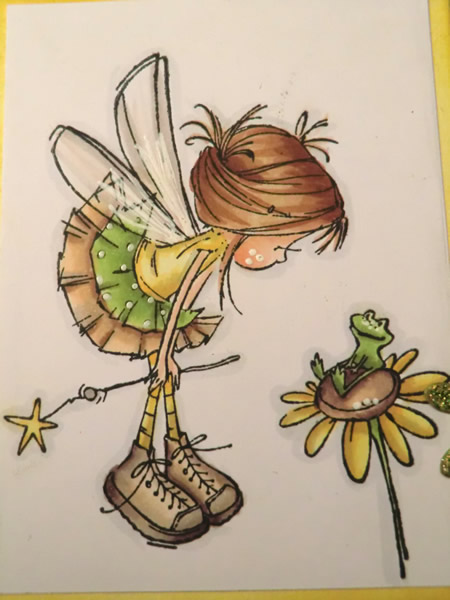 This stamp I colored it a week ago, and did them in spring colors. I didn't get around to make a card with it. I find the stamp of Nelly Snellen really cute. And had lots of fun coloring it in. The fern die cut, I got from Sandy. Thanks again, Sandy! It's late and it's tonight day light saving time. So the I'm losing an hour of my day tomorrow...
Copic markers
Hair: E31, E33, E35, E37
Skin: E00, E11, E21, R20, R22
Clothes: YG03, YG23, YG63, Y11, Y15, Y17
Shoes: E50, E51, E53, E57, E71, E77, W-3
Wings: E00, C1, 0, W-3
Frog with flower: YG03, YG23, YG63, Y11, Y15, Y17, E71, E77, W-3
Thank you for stopping by! Love to see you next time!
Hugs,
Sandra