Hi everyone,
Spring is in the air! I think this is the best time of the year, it just starts to get nice outside. The plants begin to grow and the birds singing away. The temperature may go up a bit more, but that will happen in the following weeks.
Today I'm joining the challenges of
Use it Tuesday
,
Grungy Monday
,
Simon Says Stamp Challenge
and
Simon Says Stamp and Show
.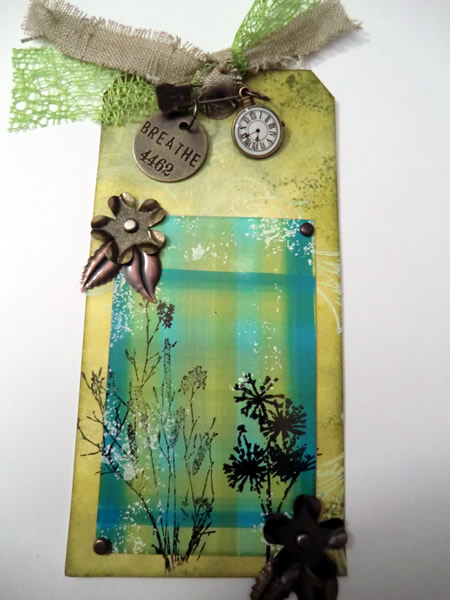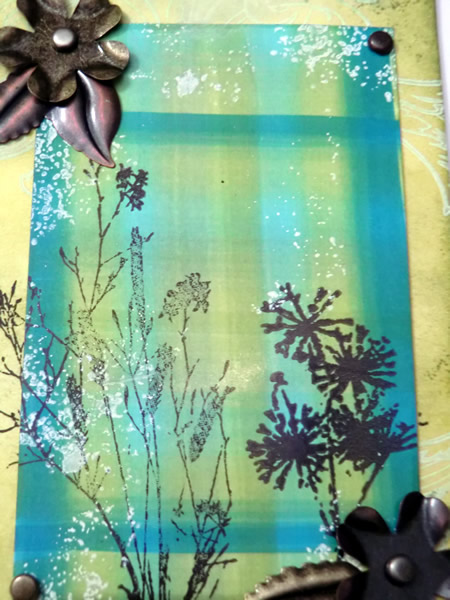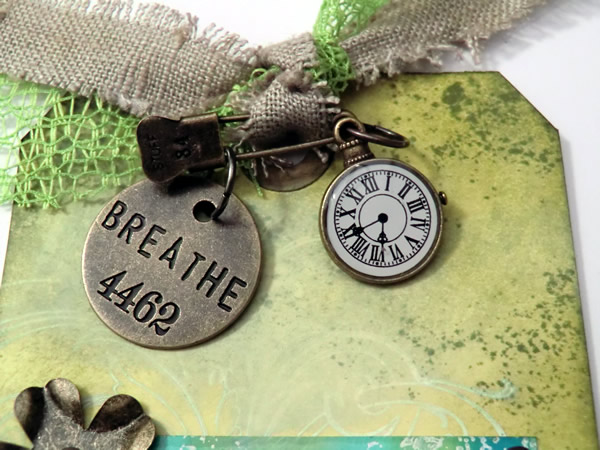 For Grungy Monday we went back in time to
2009 day 3 of the 12 tags of Christmas by Tim Holtz
, and this time the technique was to create a plaid pattern with alcohol inks. I didn't use Glossy Cardstock but I used Glossy Photo paper that you can use for the laserprinter. It works just as good with the techniques that I've tried it so far, and is much more affordable :).
Both Use it Tuesday as Simon Says Stamp Challenge is the theme green in the honor of St. Patricks day. For Use it tuesday I've used frost white ink, I almost never use it. Because it takes forever to dry.
Simon Says Stamp and Show any thing goes.
Thank you so much for stopping by! Love to see you next time!
Hugs,
Sandra